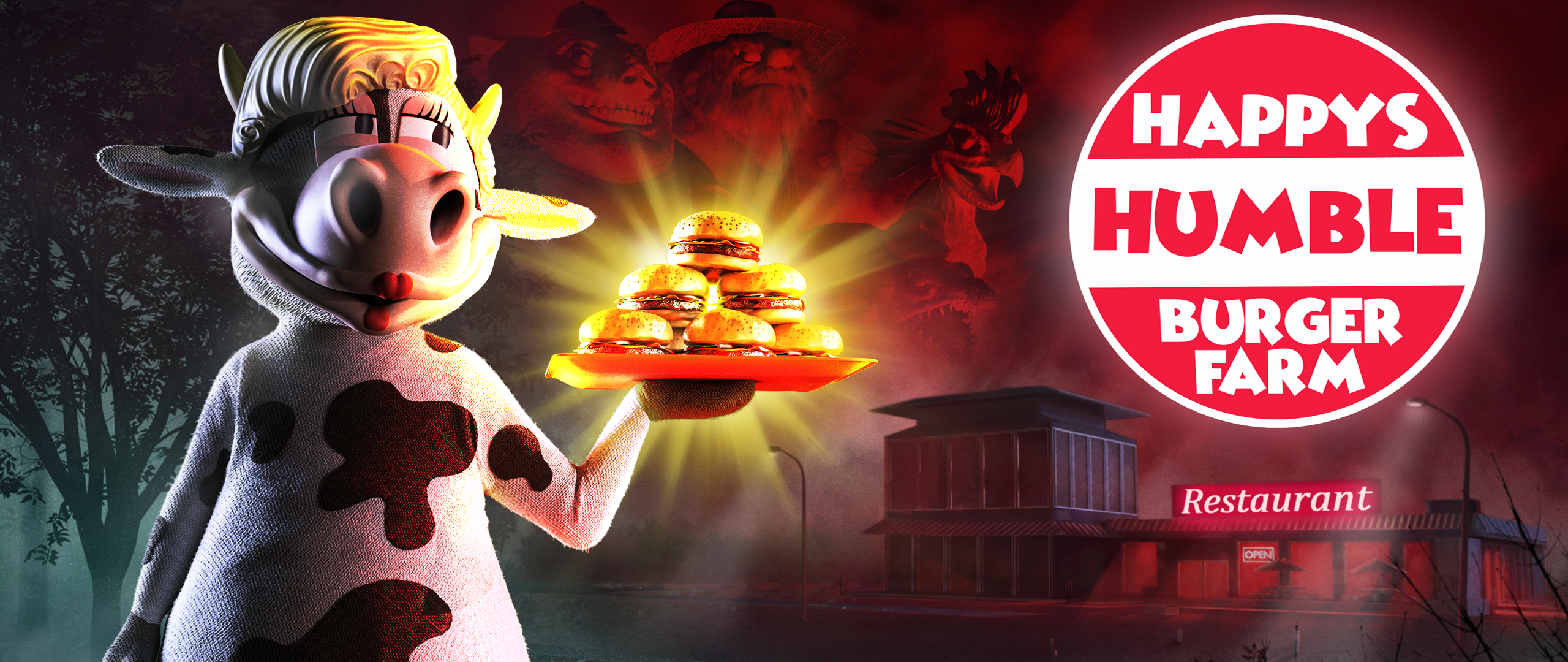 Happy's Humble Burger Farm
Order Up! Only One Day Left!
---
👇For devoted employees who'd like to set up their alarm, here is the pricing and release time information:
🕒 Release time:
9:00 PT | 12:00 ET | 18:00 CET
💵 Price:
$19.99/€16.79/£15.49
In the meantime, we are thrilled to announce that a JUICY stream is hosted by a cow, a burger and some other friends by surprise on YouTube NOW!
Watch now!
We had the amazing Jon Carnage
joining our developers Kaleb Alfadda, Blake Reible and Jon Reilly
in creating this more than surreal stream for you.
Fair warning, it can get pretty CRAZY, so grab a front row seat there and see how they work around the shifts while dealing with a not-so-patient HAPPY!
Join our community pages to count down together!
We look forward to seeing you all on your first day tomorrow!

Get Happy's Humble Burger Farm